Manufacturer of Turn-Key Computer Systems for Industry
Microtech Computer Systems (1980) Limited
microtech-ltd.co.uk

Tel: +44 (0) 1455 633016    Fax: +44 (0) 1455 633982
Company Registered in England No. 1479118
Leicester Grange
Wolvey Road,
Hinckley, Leicestershire.
LE10 3JB   UK
Copyright  ByTeN Software 2014
Typical Process Plant Control Project.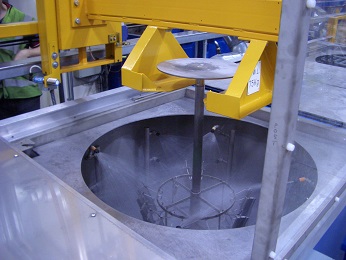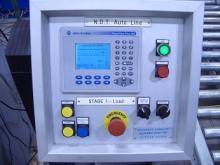 A Non-destructive Test process line with UV inspection. Designed with ease of installation, maintenance and use in mind, the system was based on a Rockwell ControlLogix PLC controlling and collating status information via an extensive DeviceNET Network.
A Sick linear magnetic encoder provides the position of the transporter driven by a Rockwell PowerFlex inverter drive to within 1 mm along the 18m length of plant. An AB PanelView display provides for batch run settings and status and diagnostic information to the operator. 
The fully automatic plant with wash tanks, electrostatic penetrant guns, driers and electrostatic UV power guns also allows for manual control with transporter call and up/down buttons at each station. Sick light guards positioned along the front of the process tanks ensure safe operation.