Manufacturer of Turn-Key Computer Systems for Industry
Microtech Computer Systems (1980) Limited
microtech-ltd.co.uk

Tel: +44 (0) 1455 633016    Fax: +44 (0) 1455 633982
Company Registered in England No. 1479118
Leicester Grange
Wolvey Road,
Hinckley, Leicestershire.
LE10 3JB   UK
Typical Automation Projects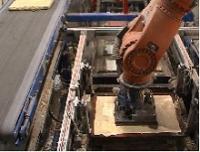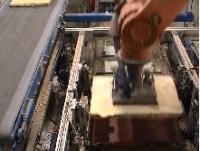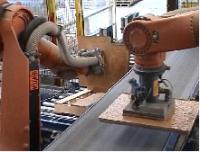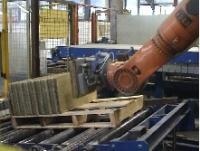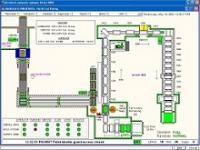 Automated Robotic Handling
Let the robots do all the repetitive heavy lifting!
This project encompassed barcodes, RFI tagging, indexing conveyors, de-stacking carriers, robotic concrete slab de-molding, patterned face vision inspection, robot palletiser, carrier cleaning, manual filling, vibration and carrier stacking. The system may be upgraded to fill the molds automatically by weight or volume.
A Rockwell ControlLogix PLC marshals the entire plant sequencing via an extensive DeviceNet network. Rockwell RSView32 provides the HMI for operator interaction providing batch entry, status, alarm and management performance reports using Microsoft Access databases and Excel spreadsheets.
The system automatically caters for differing slab sizes with 2, 4 and mixed slabs per carrier as required by project packs, and palletises according to customer pallet orientation and size requirements. For project packs, broken or missing slabs are automatically detected to allow manual in-feed ensuring pallet integrity.
Copyright  ByTeN Software 2014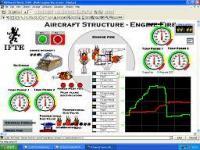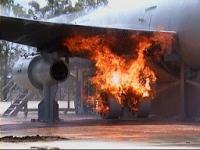 Three fire grounds, Aircraft, Fuel Spill and Building, with seven fire scenarios all configurable and scheduled from a central PC.
Rockwell ControlLogix PLC controls and monitors the fire ground scenarios using three separate extensive DeviceNET networks. High integrity safety systems such as Rockwell GuardLogix and Honeywell gas monitors, and exhaust fans driven by Rockwell PowerFlex drives with feedback monitoring ensure safe operation.
Programmable scenarios may start with smoke generators, and increasing fire intensity prompted by authorised training staff remote controls. Thermocouples provide the feedback that the water or foam is being correctly applied for the fire scenario in operation. Gas valves are then backed off and the fire extinguished, but if the preprogrammed severity parameters and expertise are not met, the fire may start up again!
Rockwell RSView32 provides the supervisory HMI functions. Trainee performance is rated automatically and pass/fail certificates generated. The feedback and trimming of the scenarios by experienced fire fighters allow training to be given fighting very realistic fires in a safe, controlled environment.
How many lives have been saved by this truly worthwhile project?